The content below is a mirror of http://www.dalmotorsports.com/cars.asp. I did not author the content. I'm just providing it here since the original site does not seem to be up much of the time.
About the NSX
Notes by Rob Morrison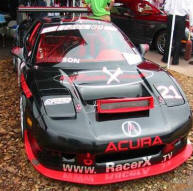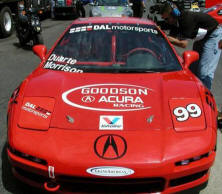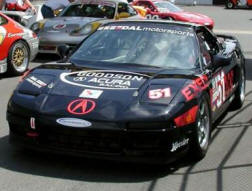 First I want to thank everyone who has contributed to this information; race teams, friends, news groups and my own R&D by product failure or success. I've listed topics in no particular order, other then thinking through the car from front to rear. None of the opinions within this document should be considered or used without personally assuming full responsibility of the potential consequences related your actions or use of knowledge.
Use at your own risk
The NSX community is unique; it's made up of a high percentage of active car enthusiasts. I frequent other groups because of other interests, and have found that most of them are not as strong. Be grateful that we have a place like Prime that is so active you can almost consider it live, rather then needing to wait weeks or even months for answers or parts. I'm writing this because I want to give back to the community what I learned. My Race partner Vaughn Duarte shares this sentiment and has encouraged me to write this. It took a considerable amount of time to recall, review and write, so try not to get offended as this only needs to be a guideline of my opinions… and if yours are as strong, you can draw your own.
[NOTE: this document contains information about the DAL Motorsports Grand-Am Cup NSXs and the RacerXtream World Challenge Racing NSX. Both cars and series follow a totally separate set of rules. As not to be confused, we have tried to note as often as possible what areas apply to just one series/car.]

Section Quick Links
All content and text are protected by copyright laws and are considered property of DAL Motorsports LLC. Content as a whole or part may not be copied without the written permission from either Rob Morrison or DAL Motorsports.